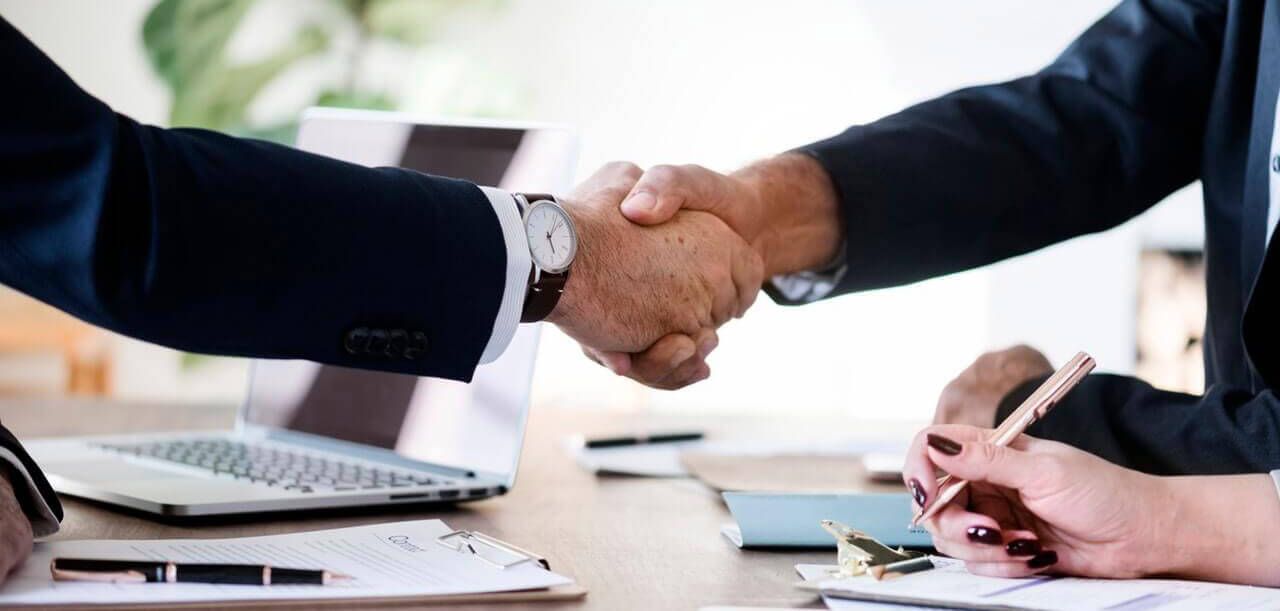 With Patient Payment Responsibility on the Rise… What is the Best Collection Agency Practices for Your Business?
As we see trends and an increased need for first and third-party collection agencies in almost all sectors of business we continue to see the same stereotype for collection agencies that has been circulated online for 20 plus years.
No, we are not all cigar chomping heartless debt collectors. Though there are a few collection agencies out there that outsource calling, harass customers, are poorly managed and regulated, and practice abusive collection techniques. Bottom line… they will not keep up with the changes in the world and will eventually become obsolete.  But how do you determine the collection agency you are partnered with is the best fit for your business?
There are two primary reasons that only the collection agencies who adapt to change and adopt a more consumer friendly collection experience will survive and prosper.  
First, treating consumers with dignity and respect will result in an increased recovery rate.

Second, being patient and kind is simply the right approach to take. People fall behind on bills for many different reasons. A positive and friendly approach will result in encouraging a person who is suffering and stressed financially to get back to the work force and continue to be productive. A negative and aggressive approach (aka abusive) will only deter one from pushing through their struggle and getting back on their feet, let alone resolve the balance they are being contacted about.
Avoid collection agencies who tout their "aggressive" approach as the right method to reach your customers to resolve delinquent balances. Also, avoid the agencies who continue to tell you that the telephone is an "irrelevant" form of communication and push their primary form of communication as email and text messaging. A lot of fraud is spread through email and many consumers do not trust nor have access to email or text messaging. So, what about them? This approach will only lead to compliance risks, legal risks, negative customer reviews and it is leaving out a large portion of the public whose demand is simple… they demand to speak with someone who is friendly and helpful in explaining the situation and finding a resolution. Someone they can relate too and who will listen to their questions, concerns or issues.  
The traits of the best collection agencies are simple:
One who has in house collectors trained to collect your specific kind of debt.

Skilled collectors will call your patients or customers and endeavor to understand their unique situation and work with them to determine the best solution.

An agency who invests in their technology to better help their clients recover lost revenue and maintain valued relationships by creating an easy process for the consumer to speak with a professional who is compassionate, willing and able to assist them.

An agency who is compliant and uses

all available avenues of collections and technology to ensure recovery rates are maximized and customer satisfaction is maintained.
An agency like TSC, that provides a range of services such as self-pay collection and medical bad debt collection services, is a leader among accounts receivable management companies.
At TSC Accounts Receivable Solutions, this is our core belief. We make it our responsibility to help the consumer find a solution that works. We treat each and every consumer we contact with dignity and respect. Our in-house collectors are trained to collect industry specific debts.  This is what makes us one of the leading medical collection agencies in California. We consistently invest into all of the newest available technology to make our approach as easy as possible for the consumer to learn about their account and offer multiple options for payment. We are licensed, insured, bonded and compliant. Our approach maintains positive relationships for our clients with their customers and gets delinquent balances paid!